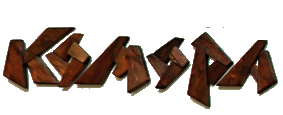 Komora Restaurant, Obroshyne

About us
+38 (067) 368 80 00, +38 (097) 218 50 05
Obroshyne, v. Obroshyno, 11 Dovga Street (150 m left at the entrance to Obroshyno)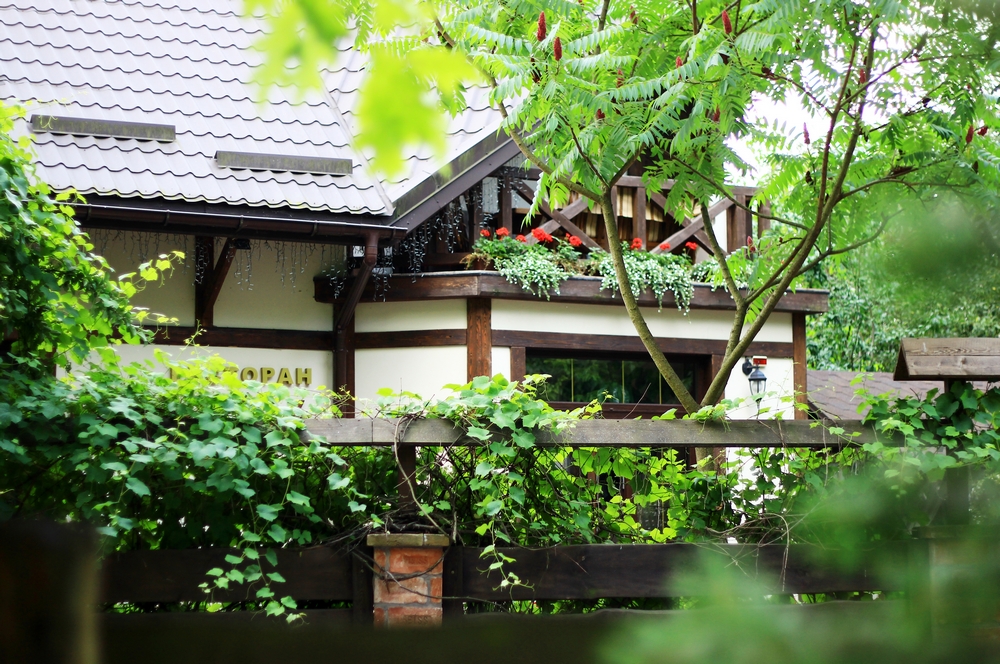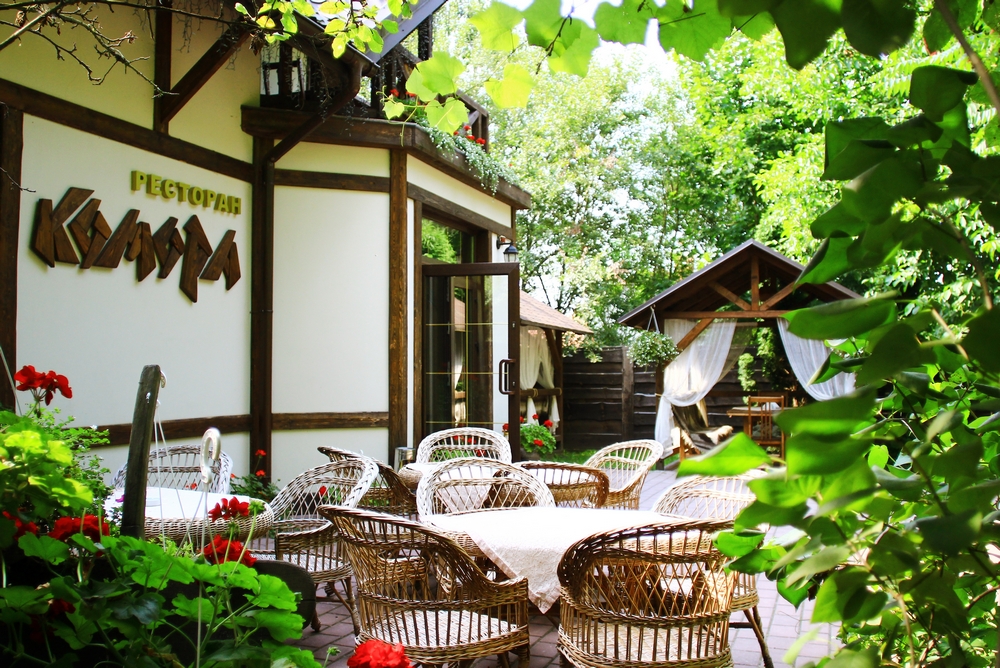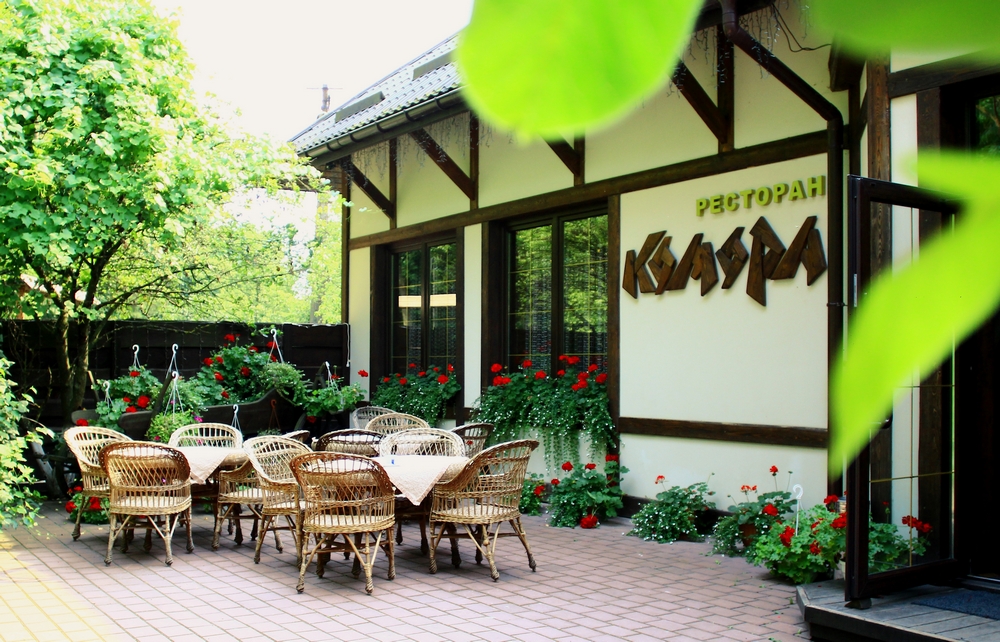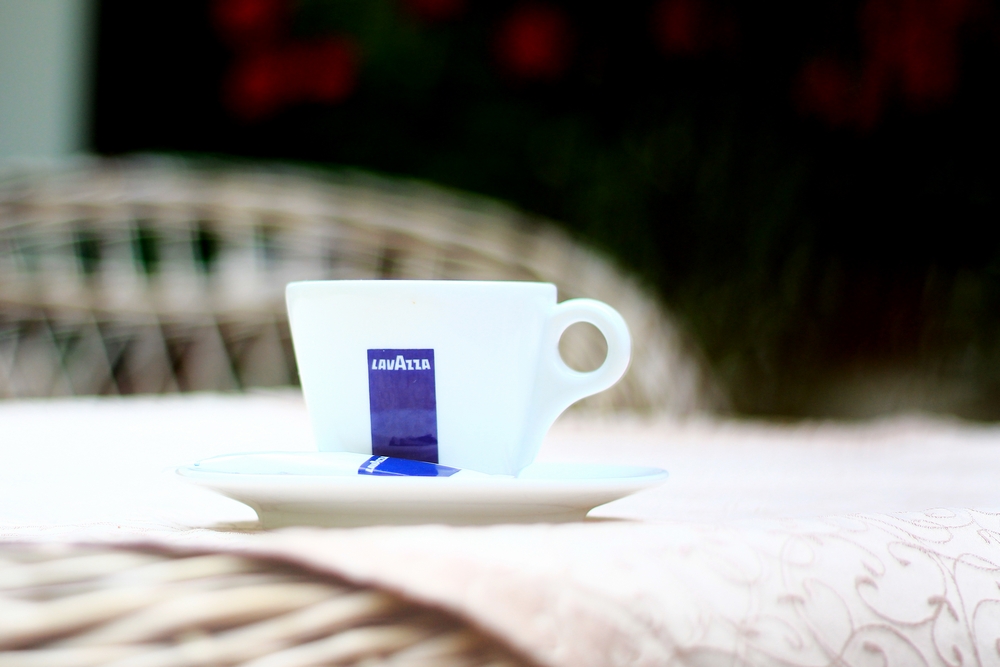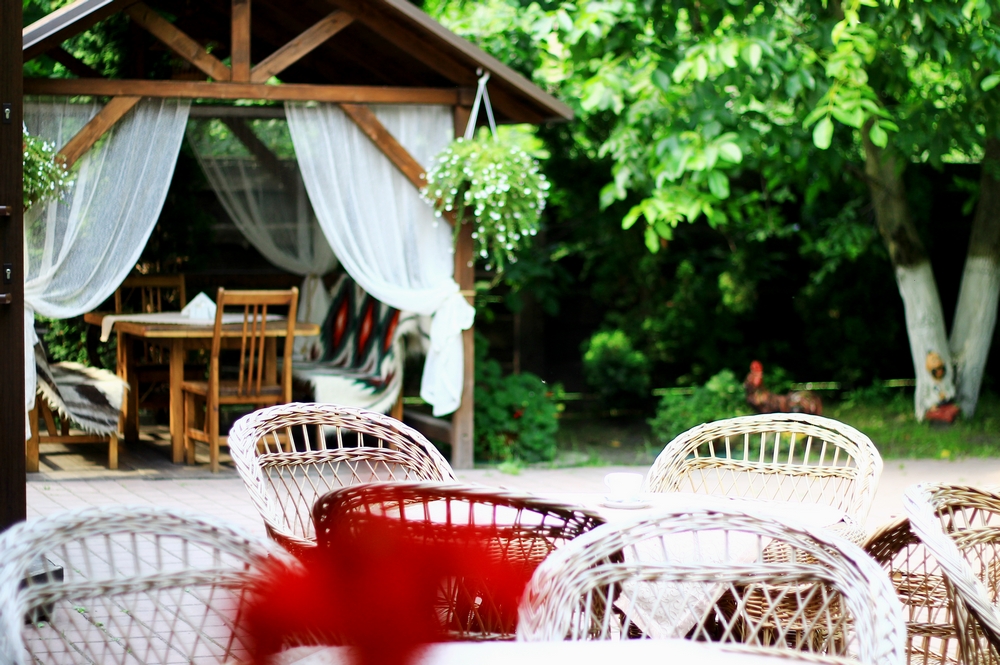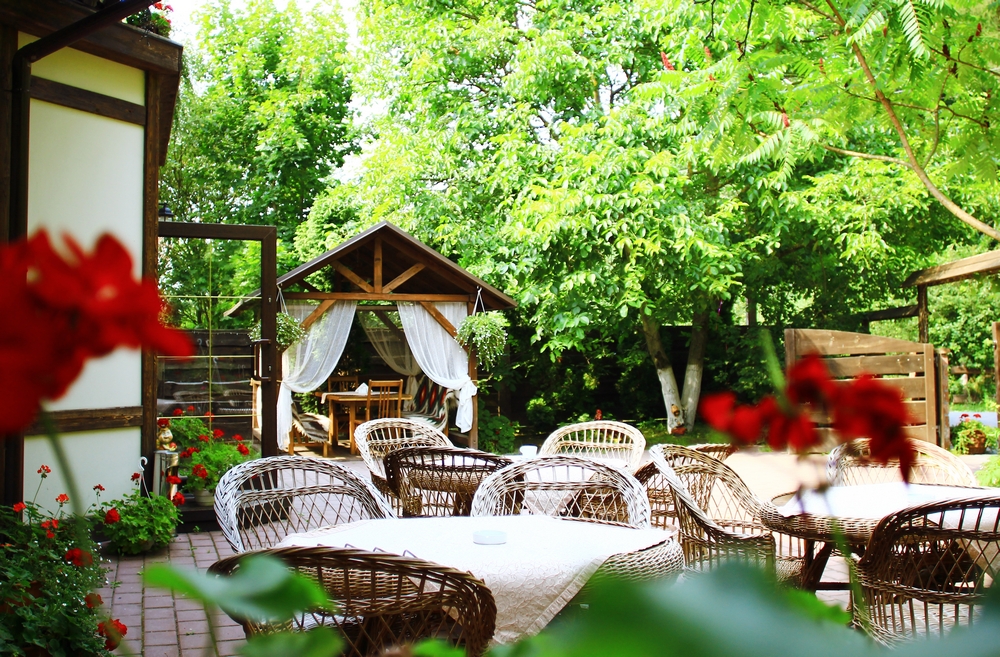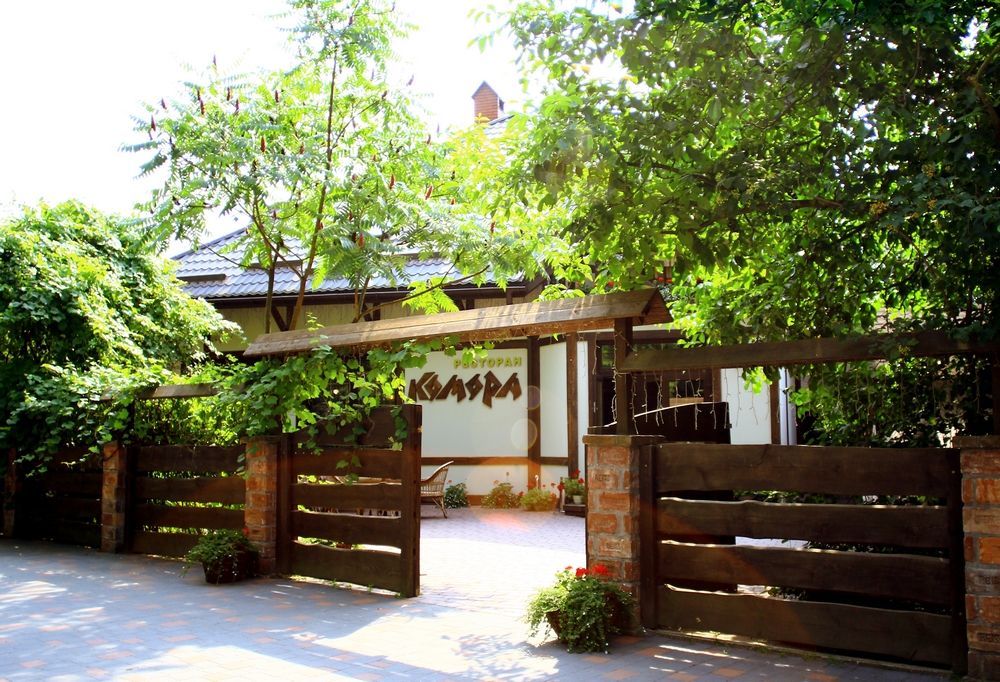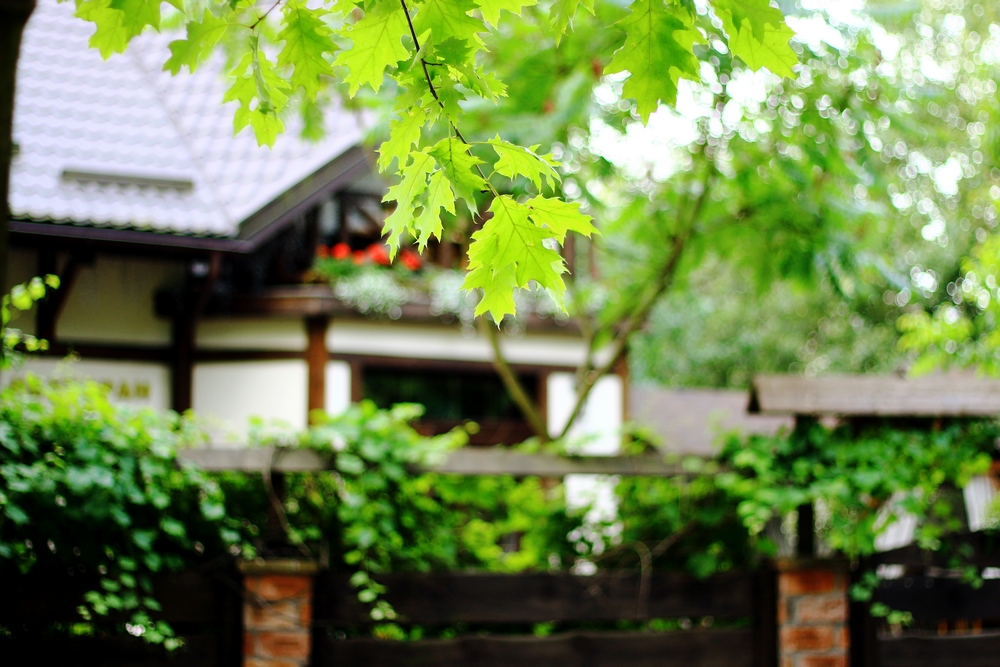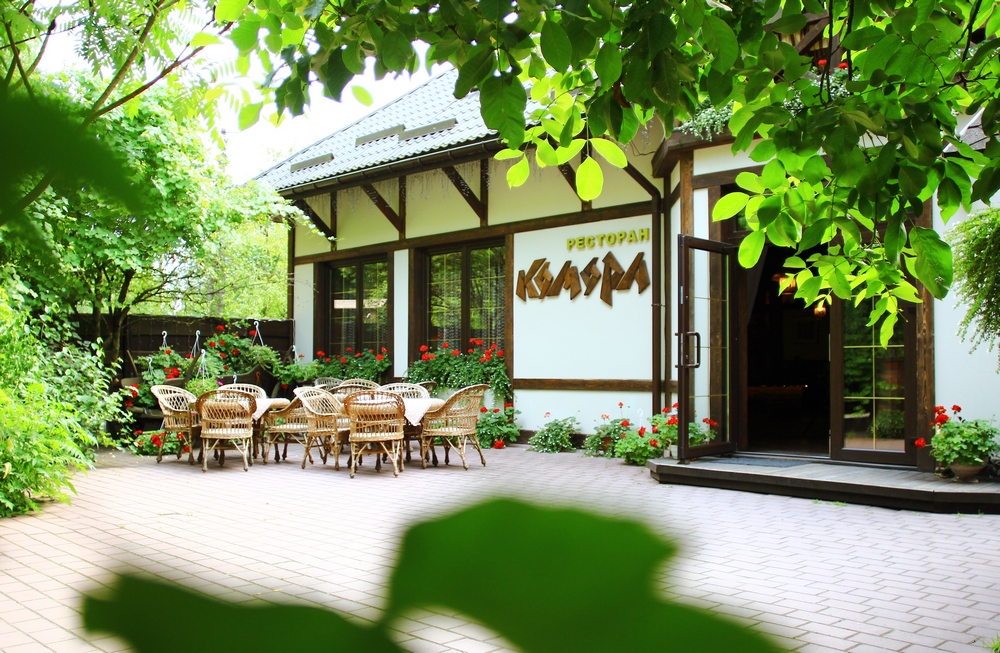 Komora Restaurant in Lviv (Obroshyno) - warmth and comfort of home!
Komora Restaurant in Lviv (Obroshyno) hospitably welcomes all who appreciate the true comfort, warmth and delicious Ukrainian cuisine. The central interior and in ideological figure of Komora is a stove - a real, Ukrainian, which symbolizes home and family togetherness.
Ethno-restaurant has a long history. Several centuries ago there was a kind of filvarok on the same place, with stove in the middle of the room where dishes for guests were being cooked on the fire. It was called Komora because there always was a lot of of tasty meal. It was decided to revive the tradition of real Ukrainian hospitality and a place that has its own special atmosphere. Despite its young age Komora restaurant has became one of top ten best ethnic restaurants in Galicia. All attributes in the restaurant are full of the spirit of centuries and have its own great meaning - plates with Petrykivka paintings are tribal heritage of the mistress of an establishment, inherited from great-grandmother, woven carpet, which is 150 years old, decorated chamberin the past and passed from generation to generation. Color graphics of Natalia Balukh decorate the walls of Komora and perfectly match its atmosphere - symbols of Ukrainian and Trypillya culture are depicted on the paintings - trees, pysanky, Ukrainian houses, bread, and birds - everything that symbolizes joy, wealth and family values.
The highlight of the restaurant is that fact that famous delicious telecast "Galician Frying Pan" is being shooted there. Chef's specialty is called in honor of this telecast, highlighting another characteristic feature of establishment - floor around the stove is built with a special stone that is also mounted into each table. Therefore, extracting the real pan out of hot oven, you can put in the center of the table, presenting guests not only dish but also a symbolic warm of the rich meal!

And we can talk about the kitchen of the Komora restaurant for hours! There are only environmentally friendly products, only the freshest meats and fish, dietetic sweets that can be given to children. Each client is treated with the special care and we take into account all tastes and suggestions - exclusively cooked meal according to your order is not a fiction but a delicious reality! While tasting magical meat, you can watch how dishes are being prepared in a central stove. Something special is in that process - it seem like you transfer into past times, where the hostess prepares dinner and treat all her close-knit family.
To tell the truth - you have to see it with you own eyes and enjoy meal in the Komora restaurant! Come and have a rest!
Schedule
Monday
Tuesday
Wednesday
Thursday
Friday
Saturday
Sunday

11:00 AM - 11:00 PM
  General Info
Founding date (year)

2012
 Payment information
Currencies Accepted

hryvnya

Payment Accepted

Cash, Payment card
Food
serves сuisine

Ukrainian cuisine, European cuisine
Food
Roominess

130

Number of Halls

3

Wine Carte (producing countries)

Ukraine, Italy, Georgia, Spain, France, Chile

serves сuisine

Ukrainian cuisine

Signature Dishes and Drinks

Vid Kuma baked drumstick, chef's sausages, mushroom soup, grilled carp, duck with apples

menu also contains

kids menu, vegetarian menu, grill menu, diet menu, hunting menu, lenten menu, beer menu, fish menu, fitness menu

brazier / josper
Event banquet facilities
largest banquet (persons)

130
Table reservation
Present

accepts reservations
Musical Entertainment
live music - Sat., Sun. from 19:00 to 23:00 and on banquets background (for all tastes)
LiveMusic
Musical Style

Pop, Instrumental, Folk, Ethno
Internet
types of Internet Connection

Wi-Fi
Schedule
Monday
Tuesday
Wednesday
Thursday
Friday
Saturday
Sunday

11:00 AM - 11:00 PM